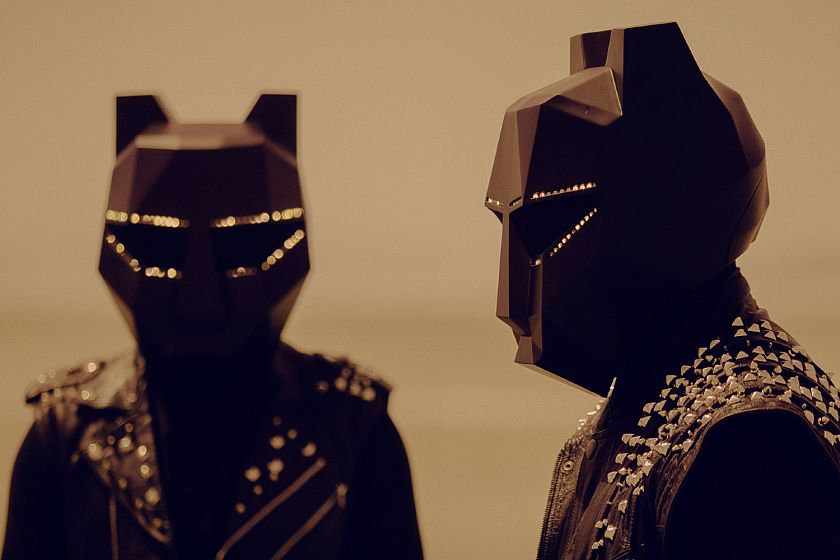 Black Tiger Sex Machine
Black Tiger Sex Machine
The Canadian trio Black Tiger Sex Machine are known for their dynamic rage-ready style, an explosive blend of heavy electro and bass. Their show is a unique experience that strikes the perfect balance between a live performance and a DJ set. Along with their music, their signature Tiger helmets and their apocalyptic Kannibalen world have attracted legions of faithful followers called the BTSM Church.
BTSM were already world-traveling artists before their rise to stardom, which began with their first string of shows in the United States in 2015. In 2016, they released their debut album, Welcome To Our Church, which The Huffington Post hailed as "one of the best electronic albums of the year." They've since gone on several successful headlining tours across North America and received notable festival bookings for 2017 including a highly anticipated return to Electric Forest, as well as appearances at EDC Las Vegas, Lollapalooza Paris, Paradiso and Shambhala. In 2018, Black Tiger Sex Machine had their three part Ceremony Tour, as well as their first foray into Asia, all after dropping their critically acclaimed sophomore album, New Worlds. The album's lead single "Zombie" currently has over 1 million streams on Spotify.
BTSM also run Kannibalen Records, which has quickly become one of the top independent labels in dance music. Through Kannibalen, they've shaped the careers of breakthrough artists like Apashe, Kai Wachi, Dabin, HVDES and more. Kannibalen Records has been recognized worldwide through major publication partnerships with Netflix, Marvel, NBA, HBO, MTV, UFC, adidas, Samsung and more.